Our Story
savepod was started to solve a problem:
We loved the ease of our "K-Cup® compatible" brewer.. 
BUT HATED:
• the amount of plastic waste 🗑
• the expensive cost of pods 💰
• the limited variety of coffee 👎
• the mediocre tasting coffee 😕
• fear of plastic in my coffee 😧

So, we tried a "Reusable K-Cup Pod" Let's just say it was not the best experience..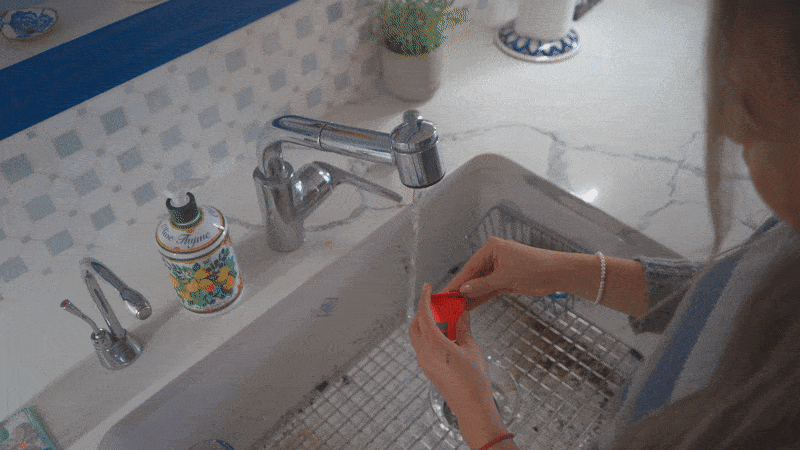 We wanted to find out of how big of a problem coffee pod waste actually is
It turns out:
In 2019 alone, 14.3 billion "K-Cup Compatible" pods were sold
If lined up back to back, just 2019's pod sales would circle our earth 15.7X. And worse, coffee pod sales have grown exponentially since the pandemic.


Our goal is to eliminate the need for coffee pods all together
We created a truly eco-friendly alternative that doesn't sacrifice convenience




Sustainability without sacrifice
Our proprietary & patent-pending pod allows for an all-new, innovative, & truly eco-friendly coffee pod that doesn't require clean-up
We needed to share our idea & prototype with the world..
So we launched a Kickstarter on Earth Day 2021! It was a huge success with 4,000 units sold in just 30 days. Which alone will save nearly 6 million pods each and every year!
We are now..
Building the best possible product for our amazing customers and fulfilling all pre-orders. Our founder, Yianni Mamtsaderis is leading our talented & passionate team
"If just 6% of current plastic pod users switched to savepod, we'd save more than 1 BILLION coffee pods from being wasted each year"
Good Subscription Agency