Bye-Bye 👋
Plastic Coffee Pods
3,406 Pre-Orders, $216,000 Raised
Description
FAQ
Our pod-maker sits next to your single-serve coffee brewer (K-Cup® 1.0 & 2.0 & "Supreme" Compatible) & allows you to make truly eco-friendly pods in seconds! With savepod, you'll never buy or waste a plastic coffee pod again. Eliminate plastic waste, drink better coffee, & save money. Each bundle includes: one pod-maker, two reusable rings (1-hole & 5-hole), 100 filters & a custom high-quality stainless steel scooper! Please read FAQs for more info.
Savepod is compatible with all K-Cup 1.0, 2.0 and K-Supreme brewers. See compatibility chart for more details.
You can buy more filters on our site, but even better, if you subscribe for auto-delivery you will get filters sent out automatically ensuring you never run out!
You can buy a pack of 100 filters for $13.99
The first 5,000 pre-orders will be delivered by 4,000+ already placed!
Yes! Our filters are certified as 100% compostable.
Sale price
$69.00 USD
Regular price
$89.00 USD
Unit price
per
Sale
Sold out
80% sold out! Pre-Order now for special pricing & receive by Summer 2023!
View full details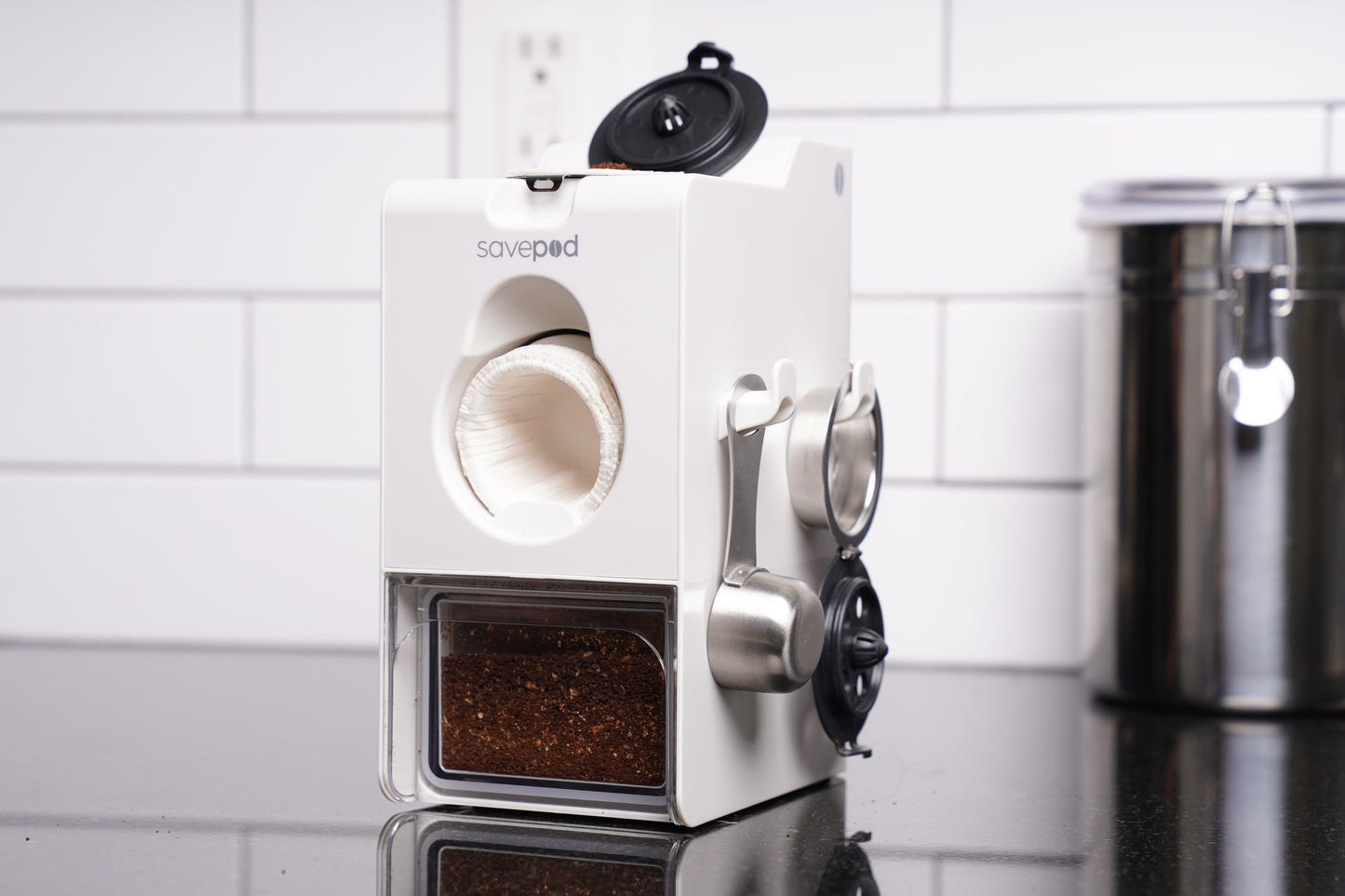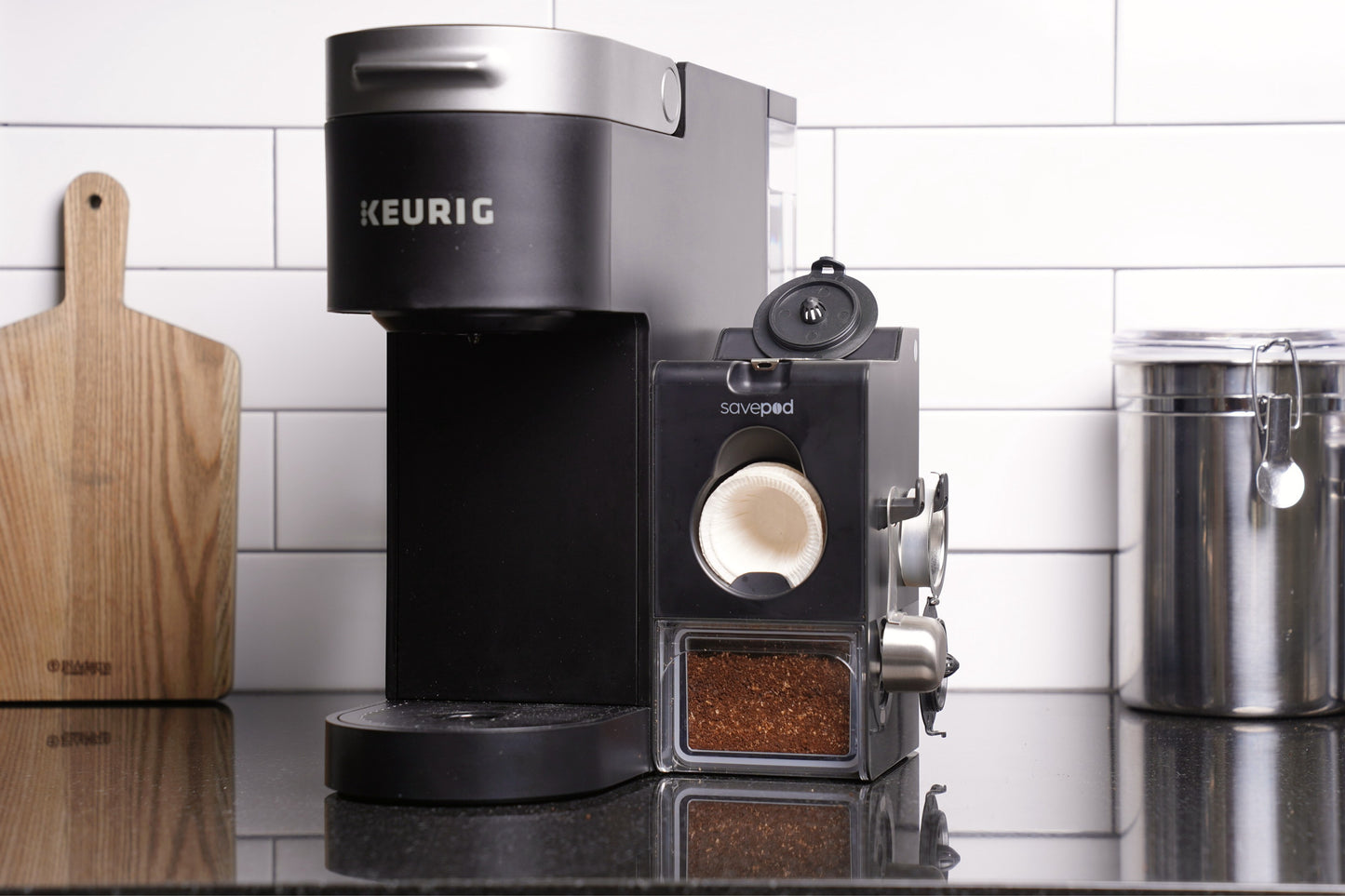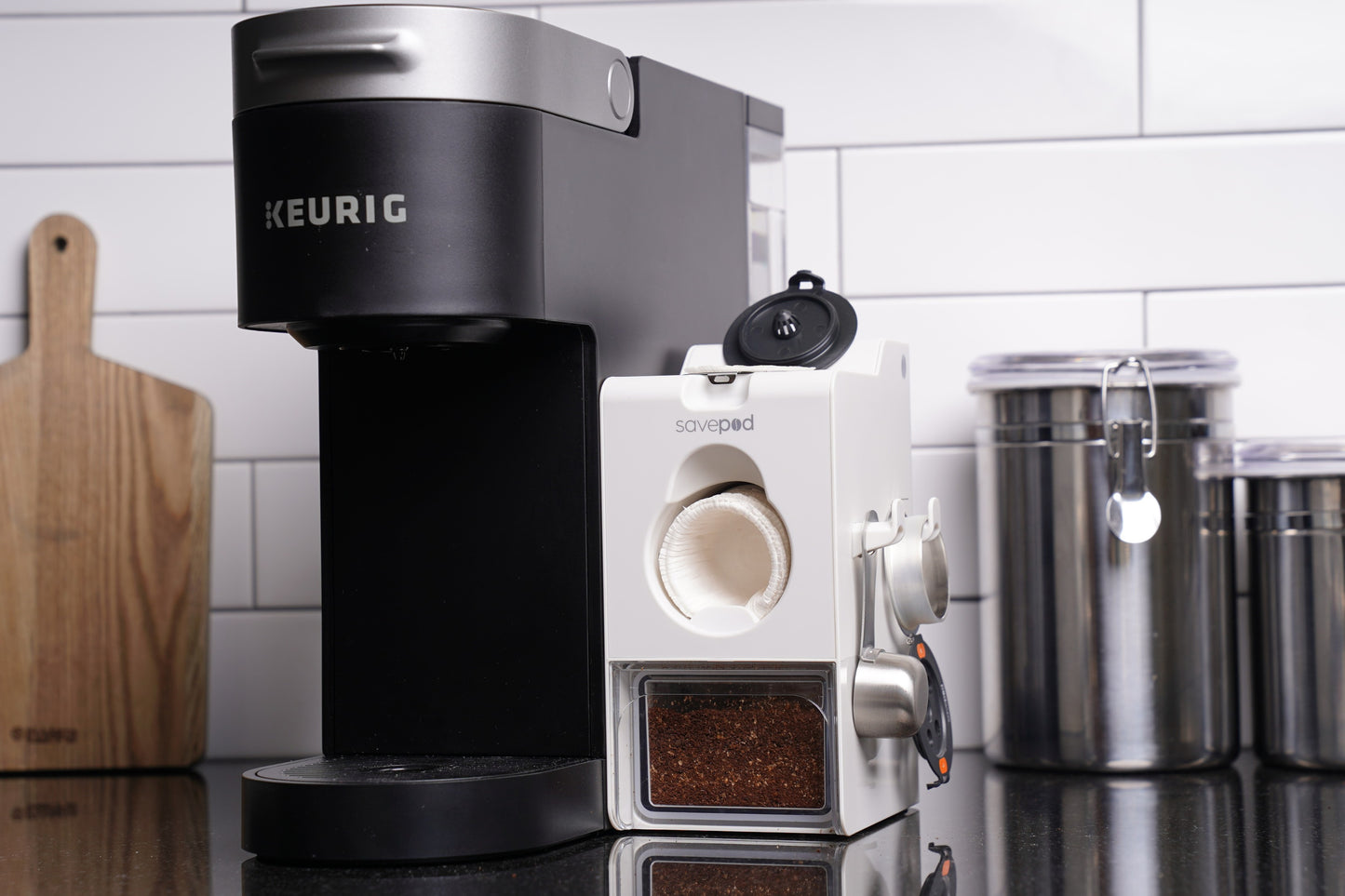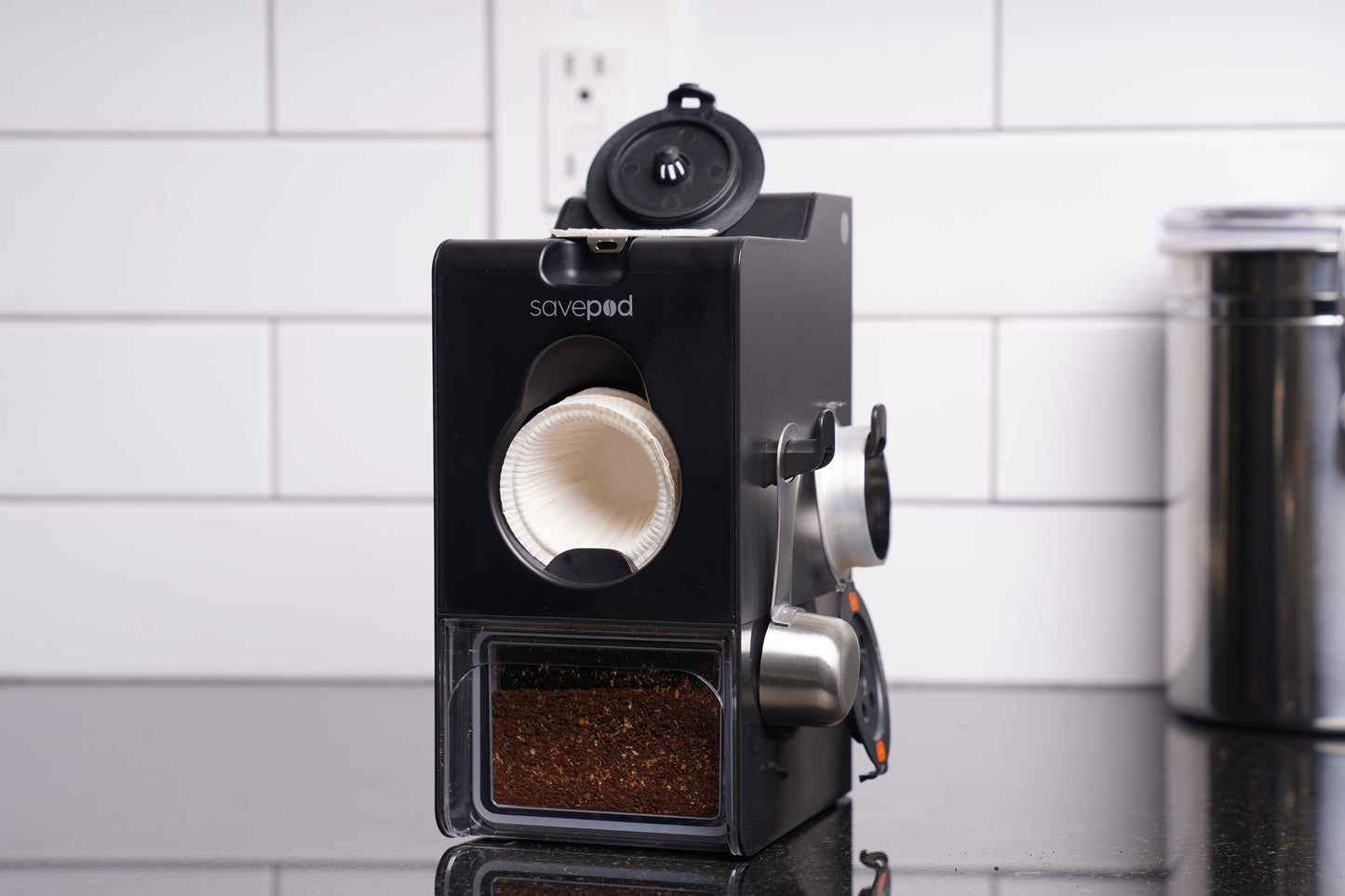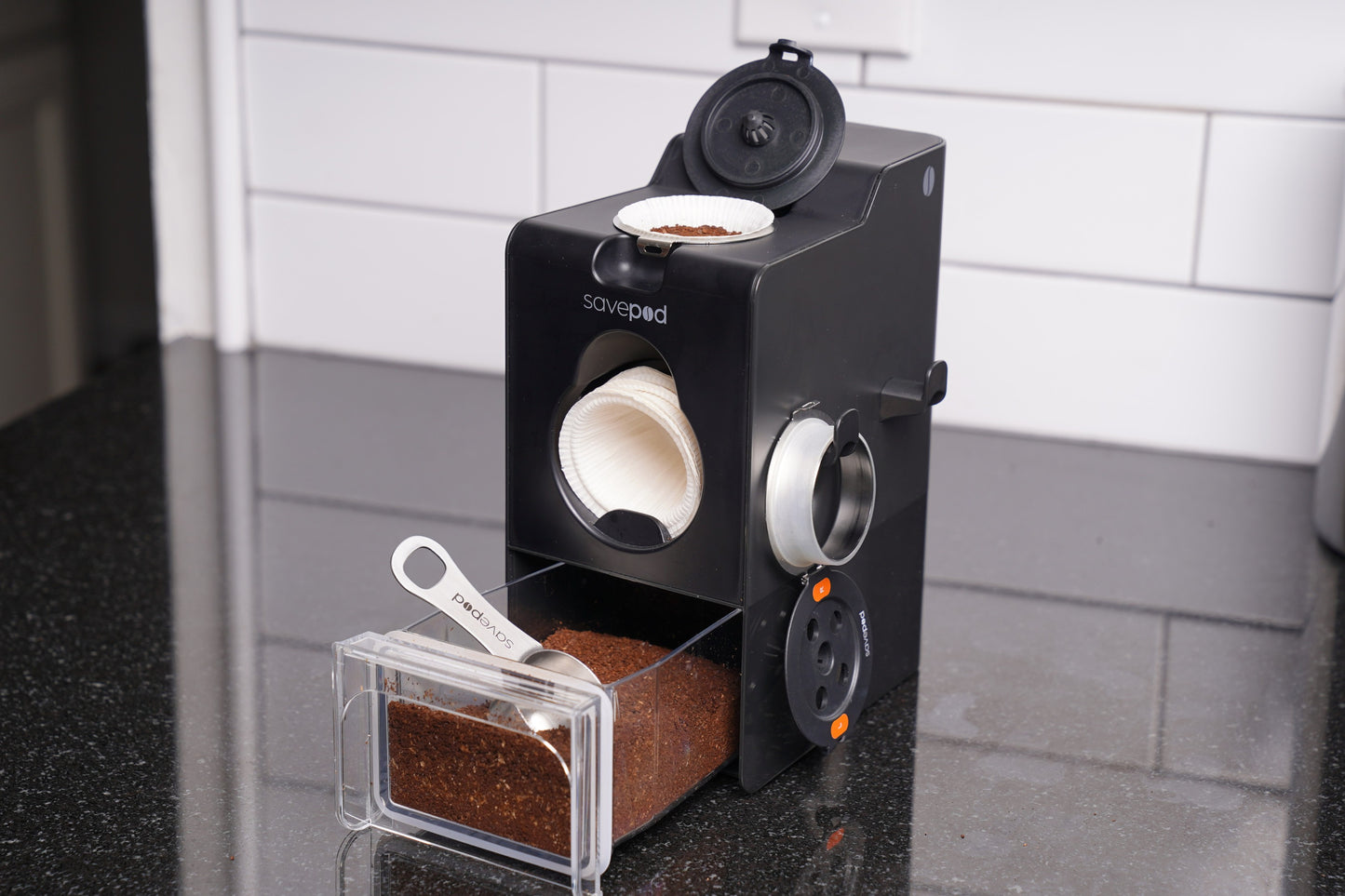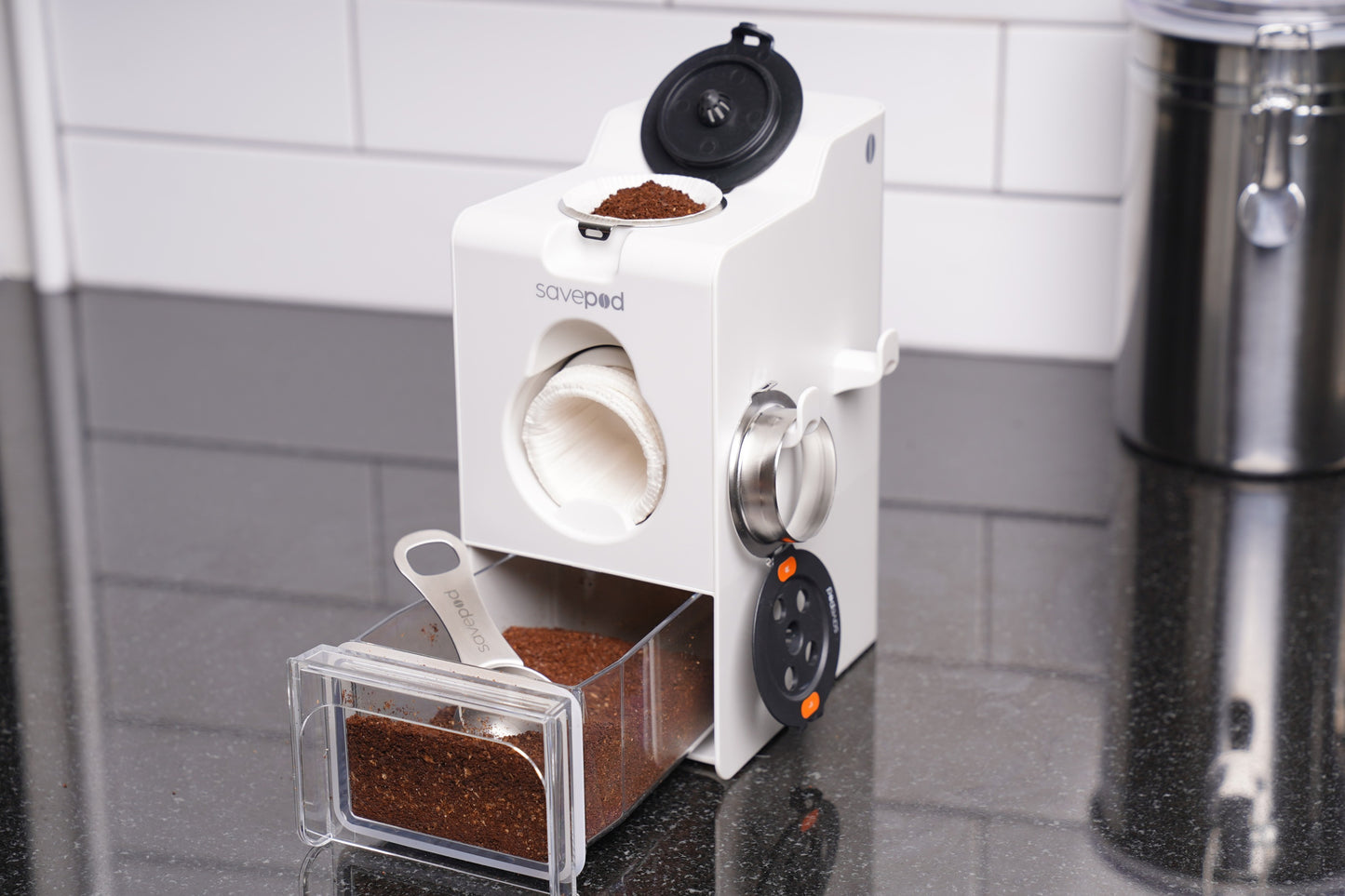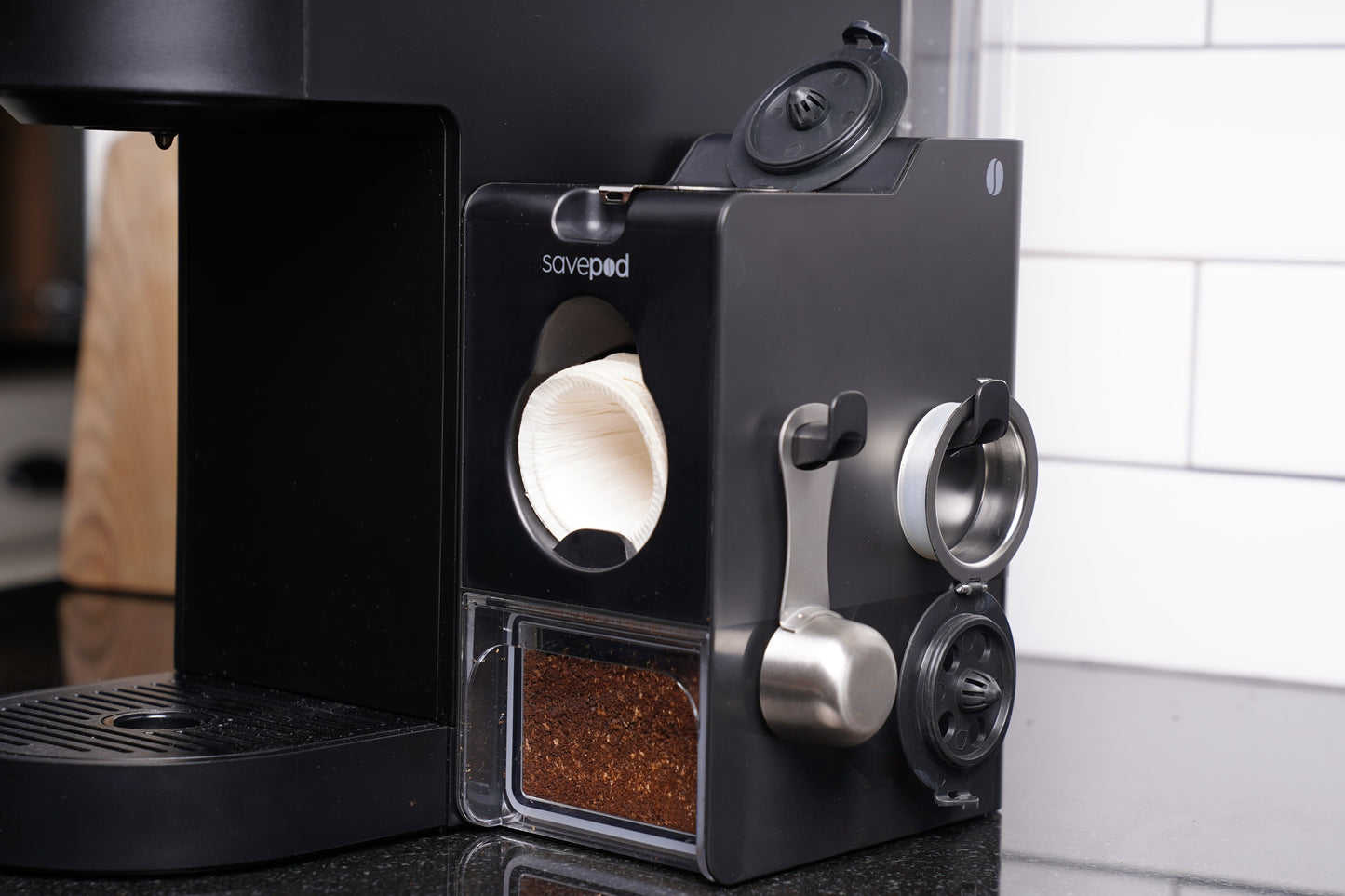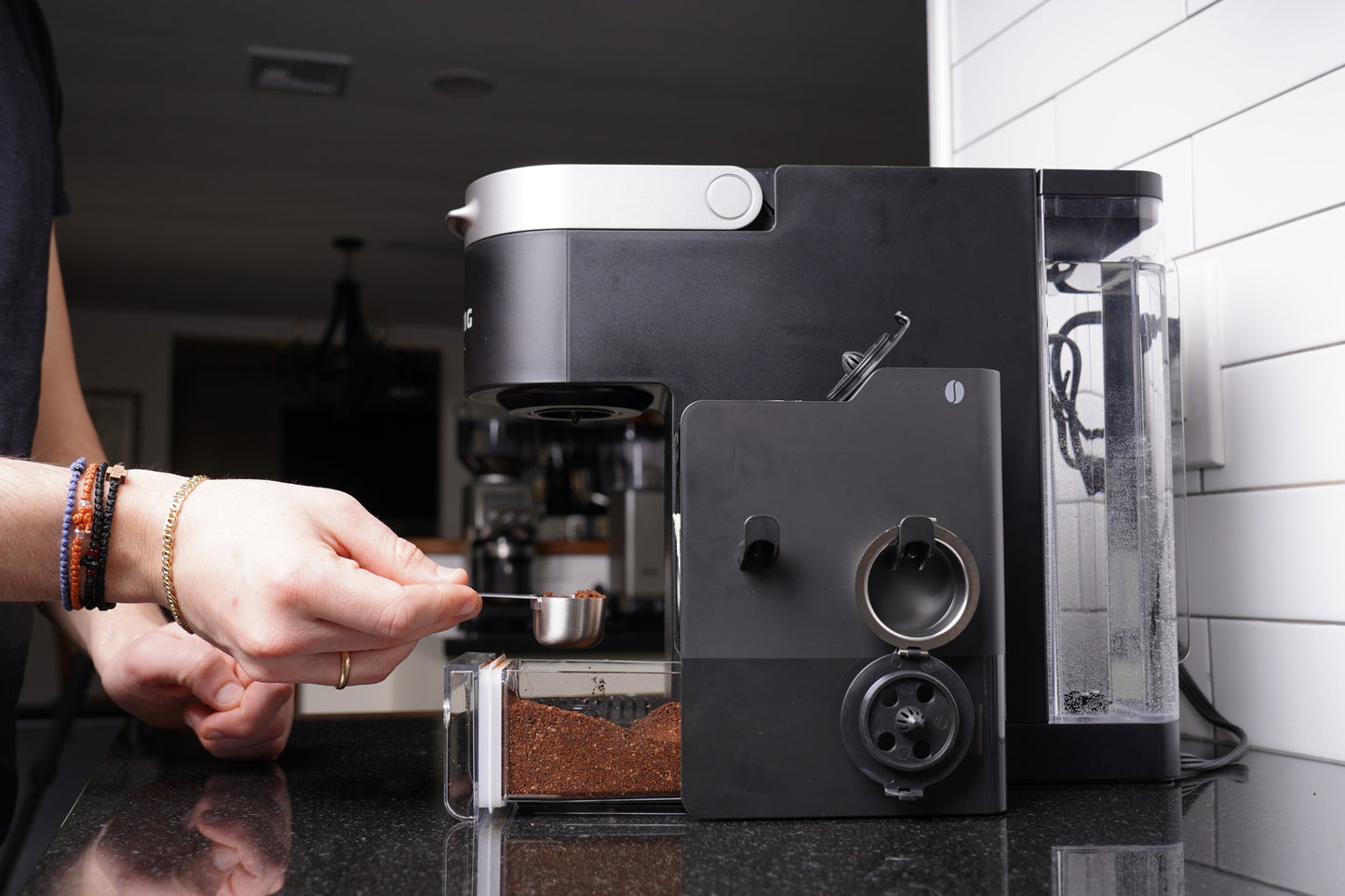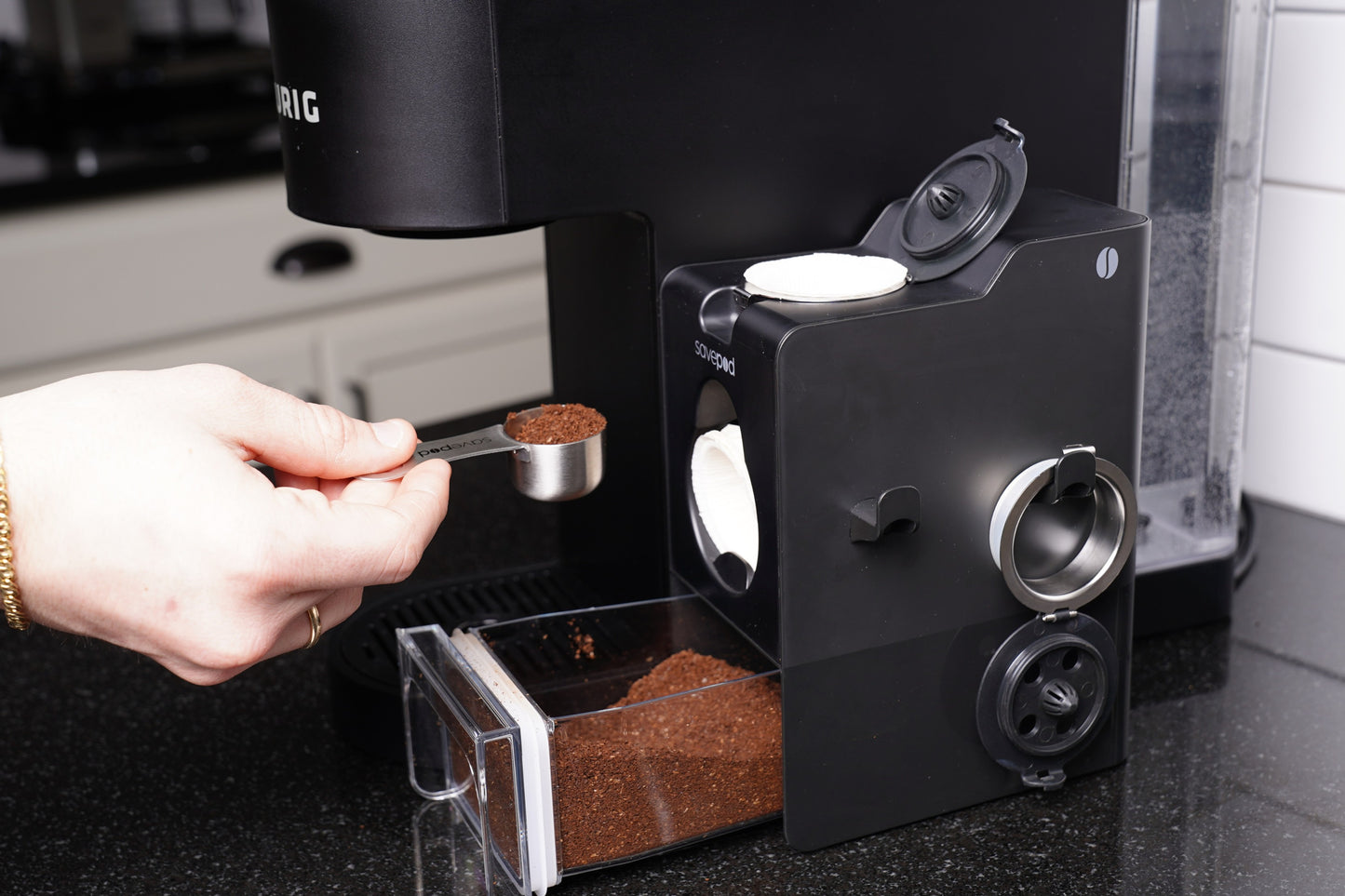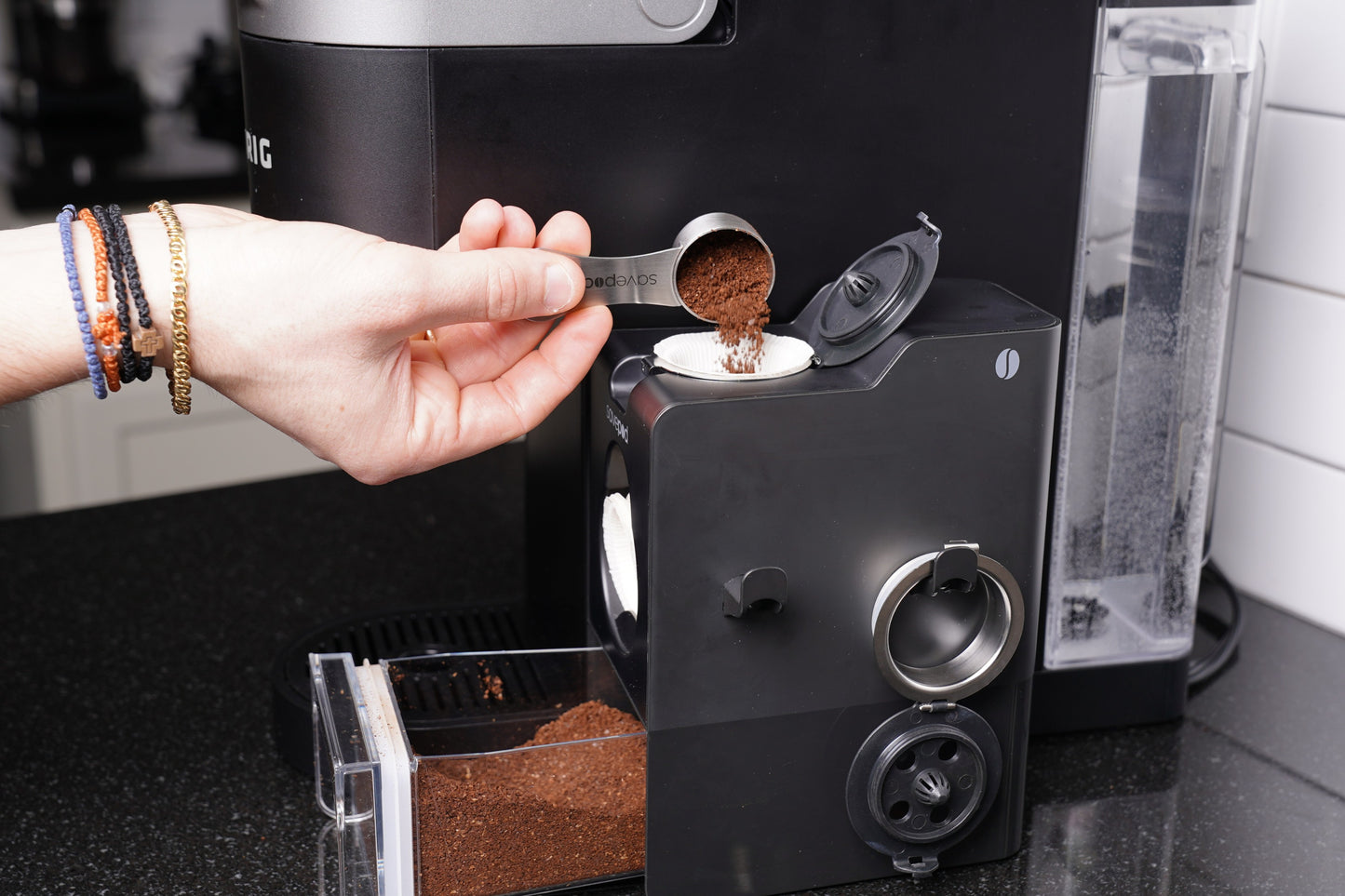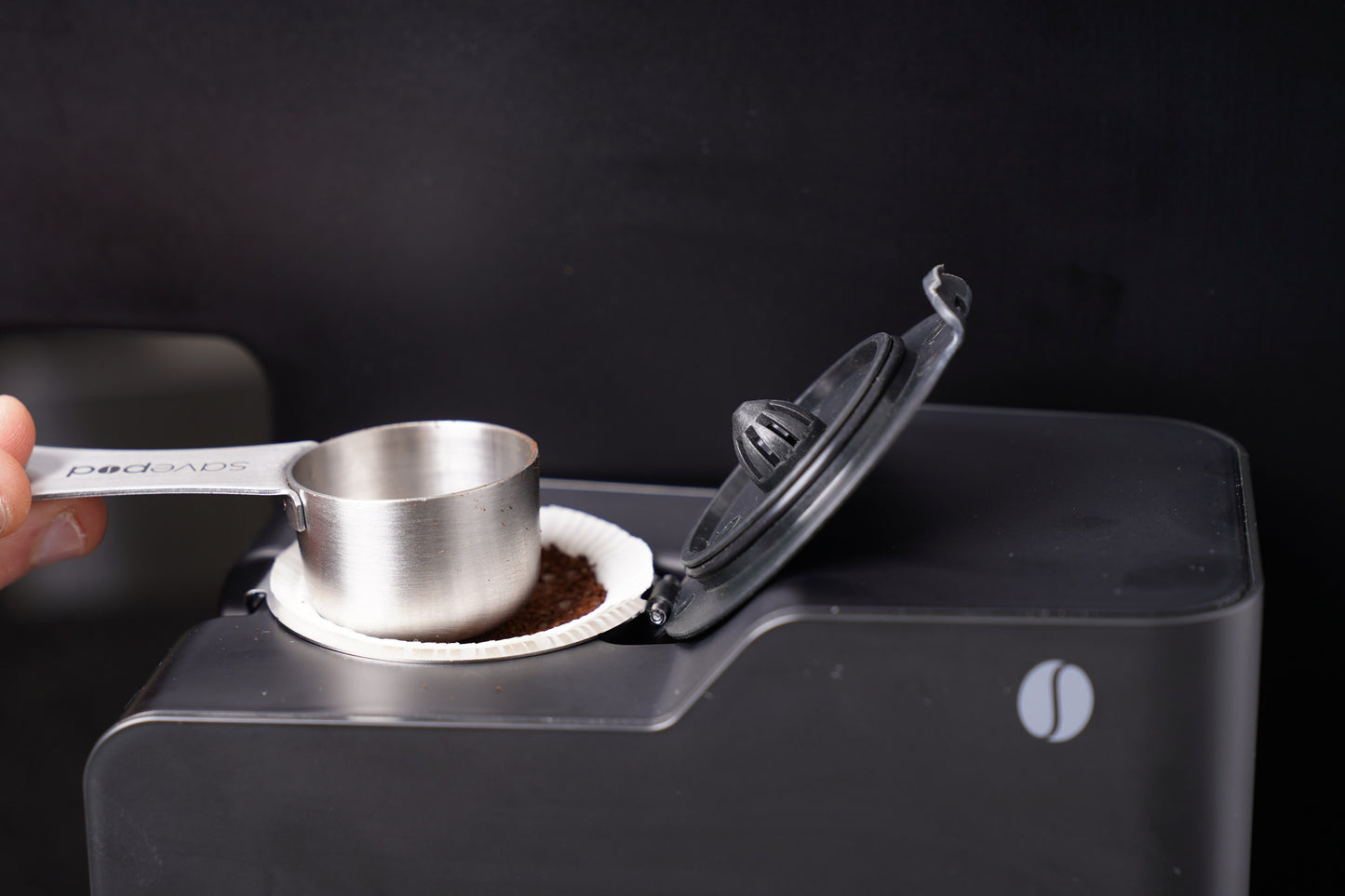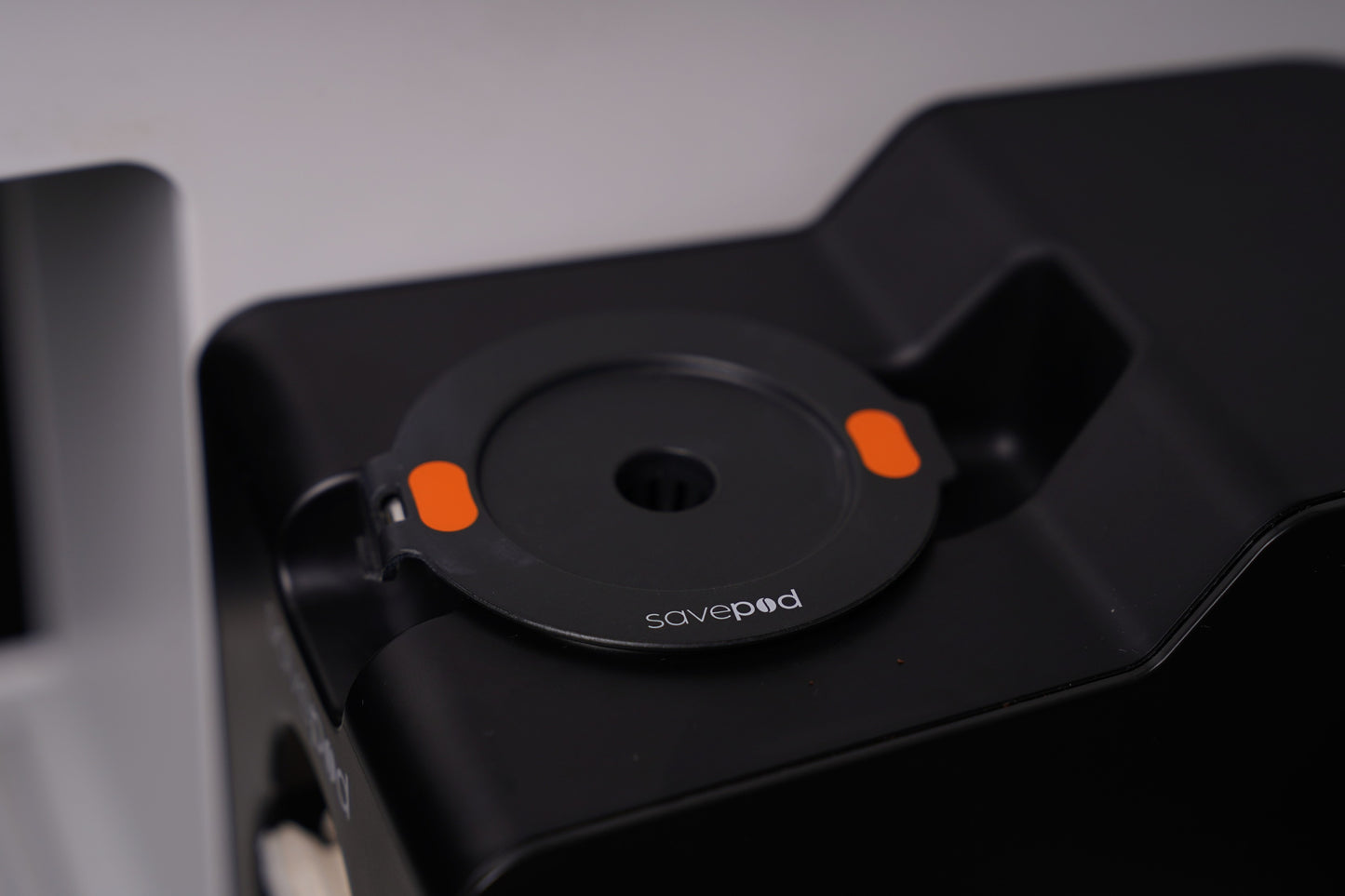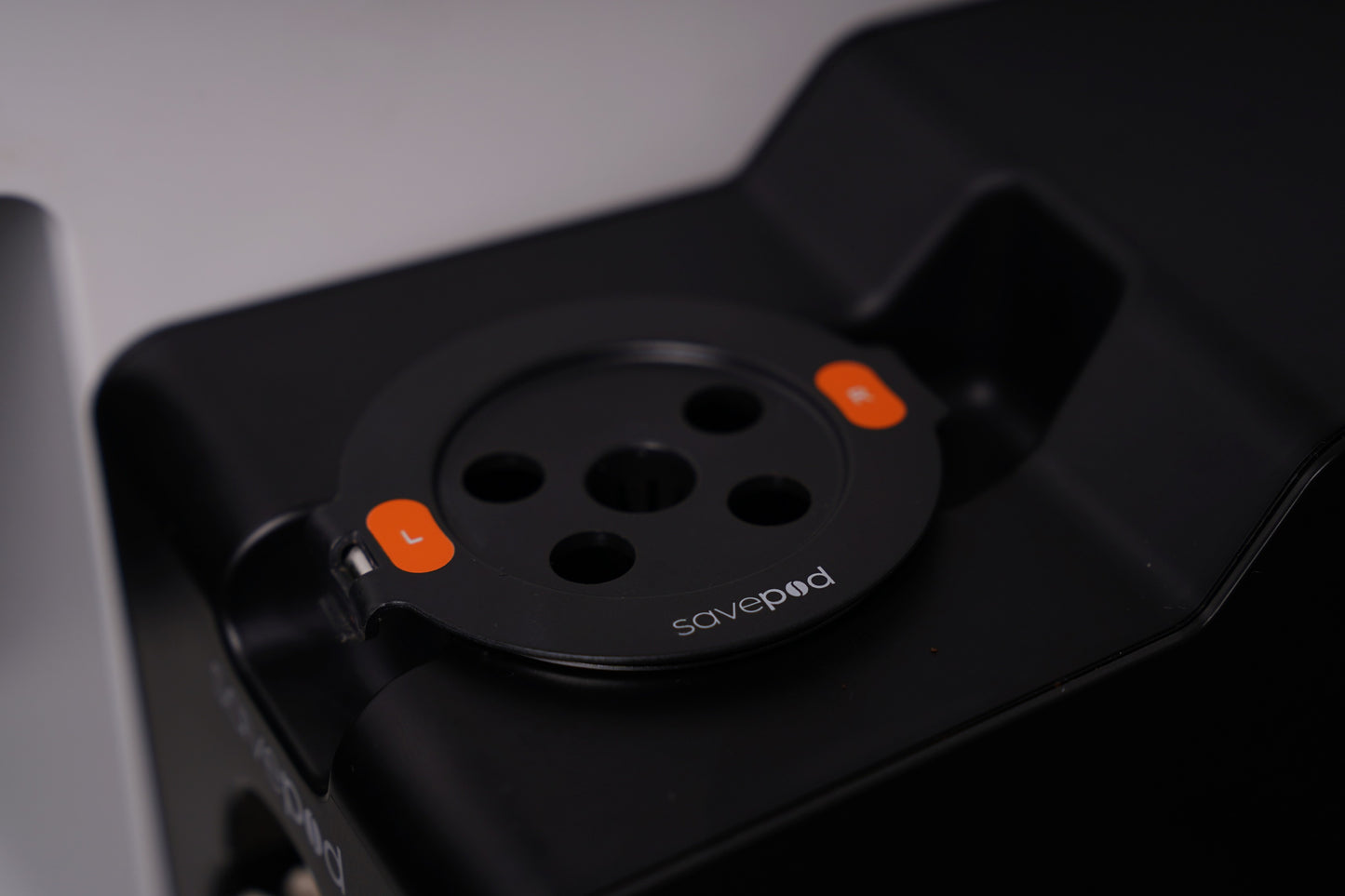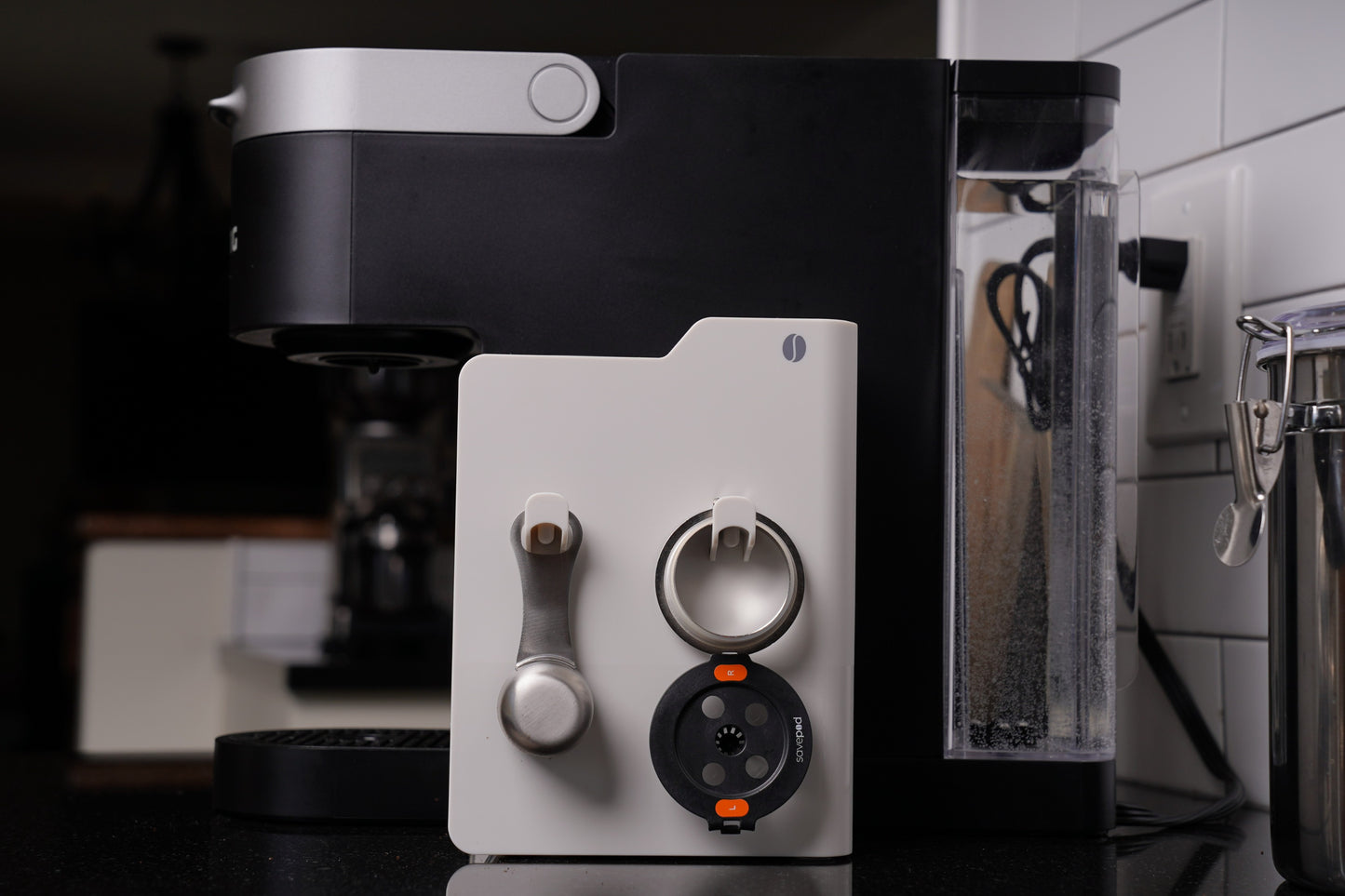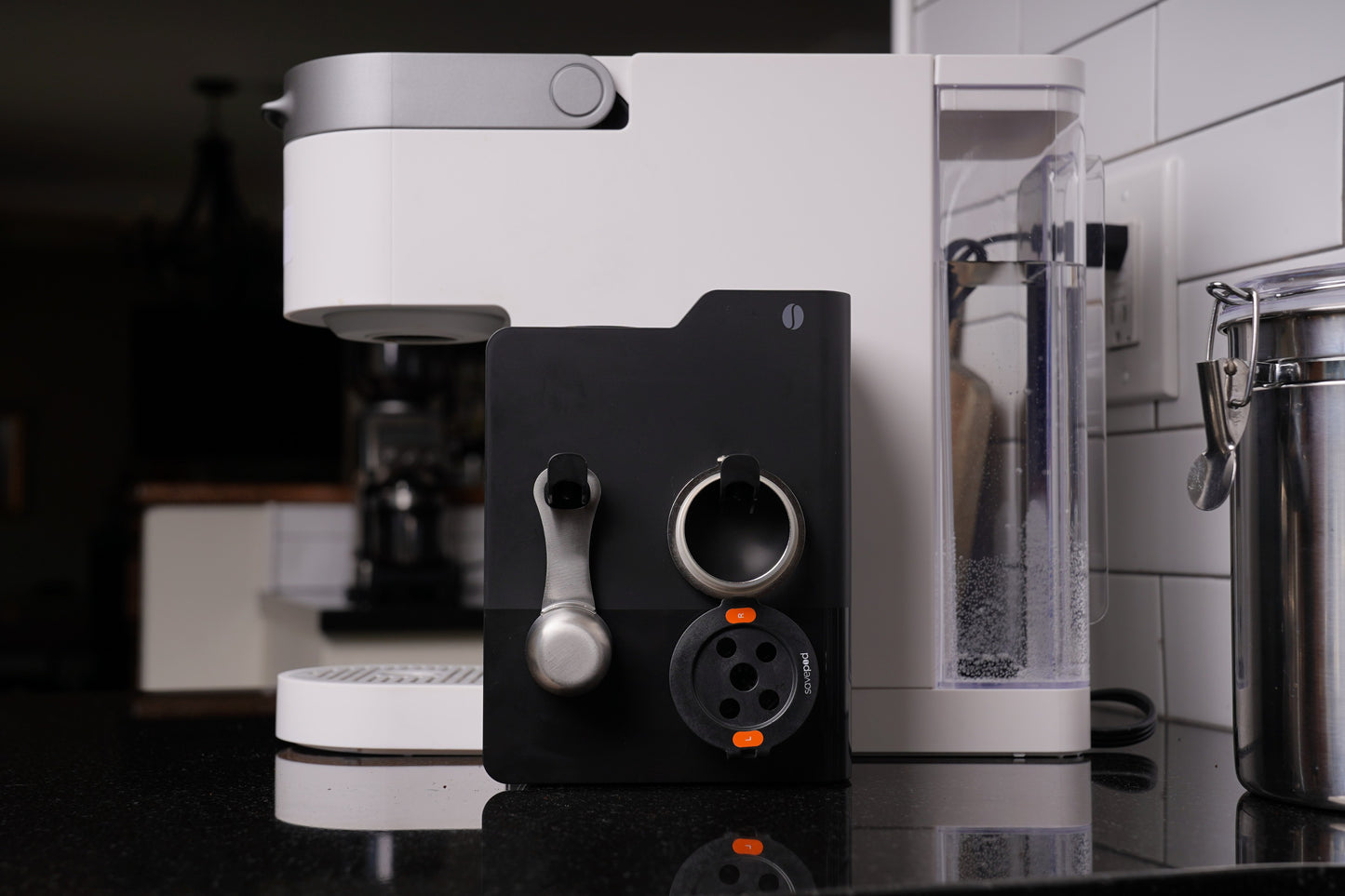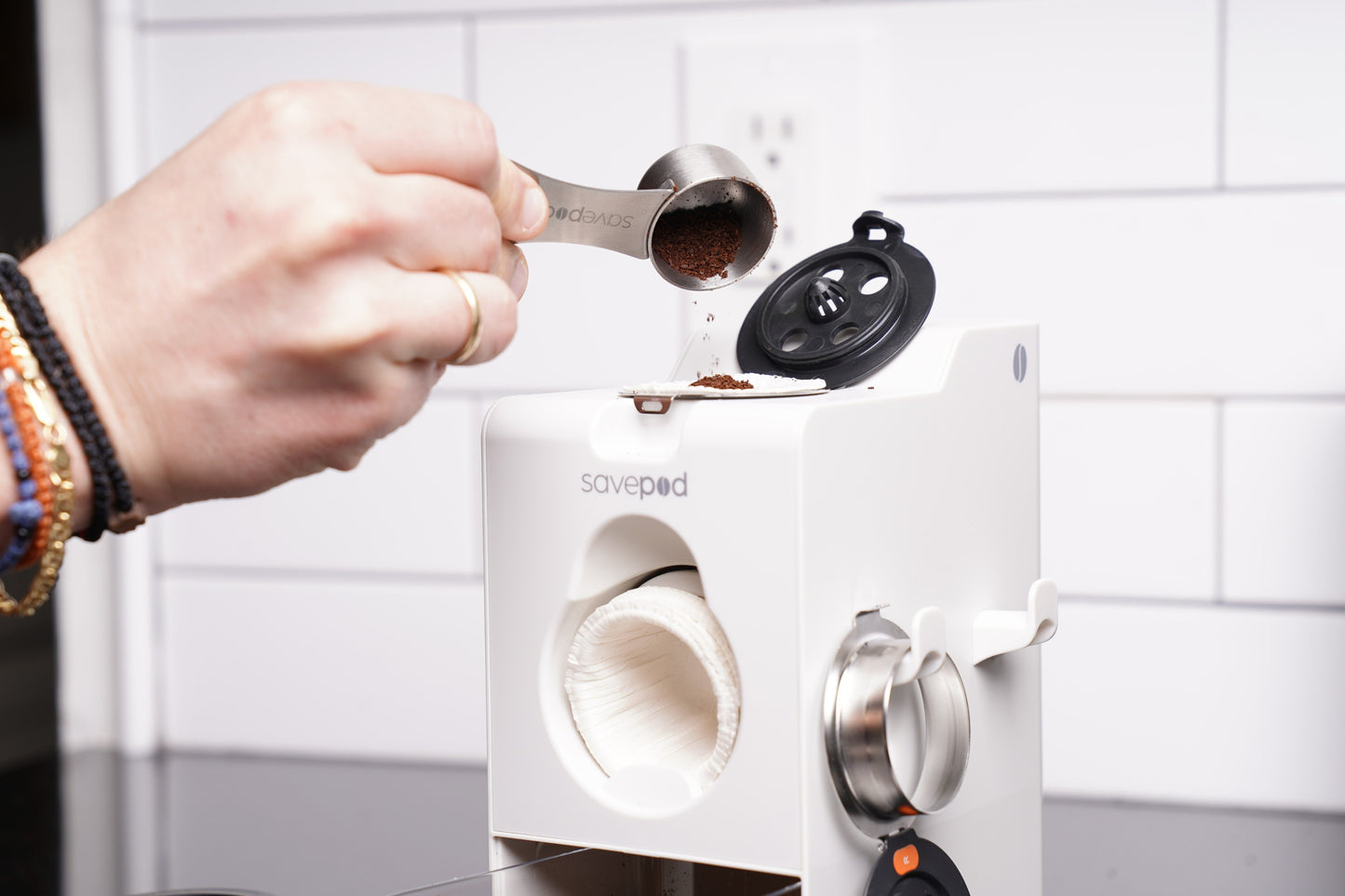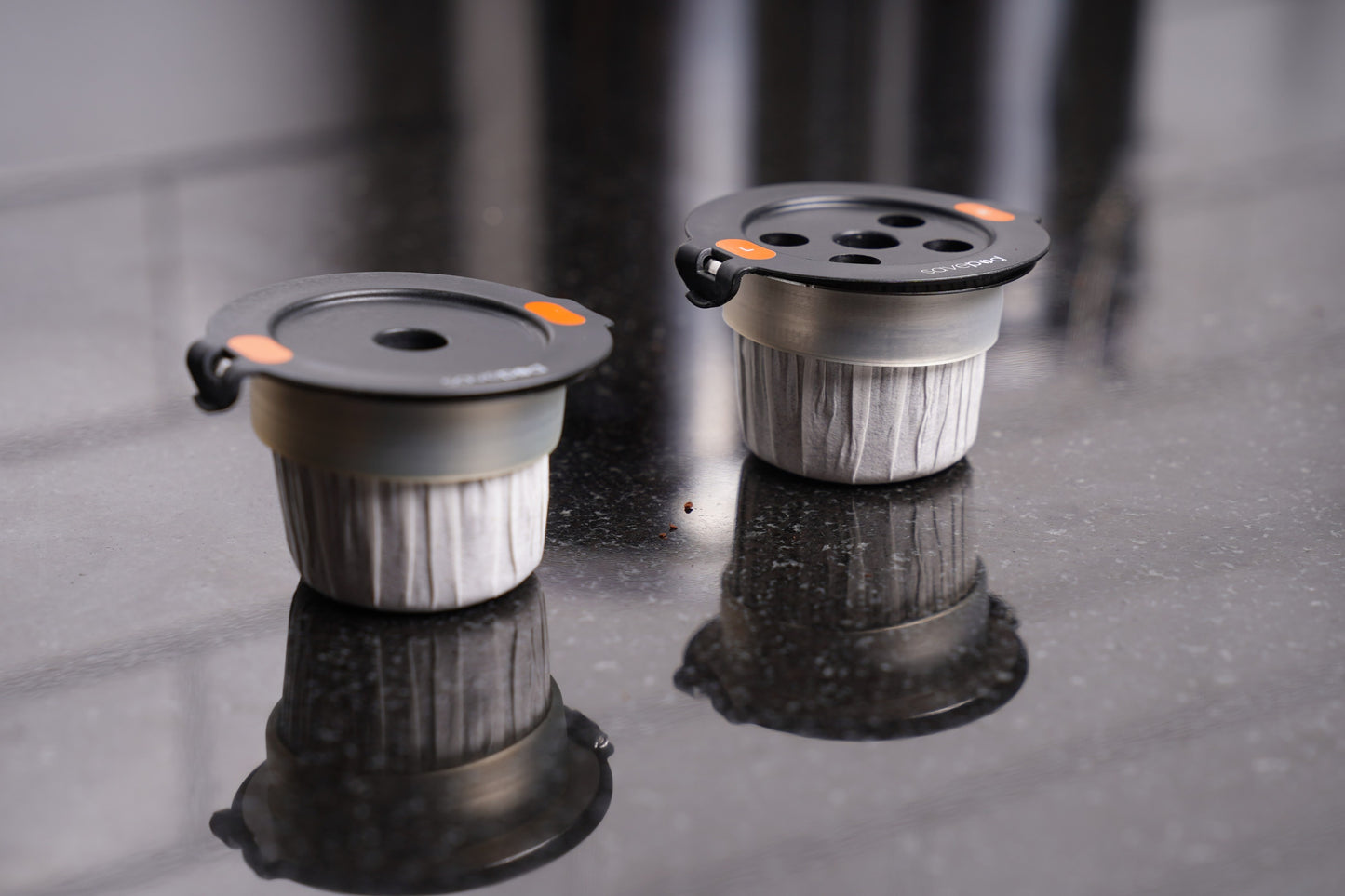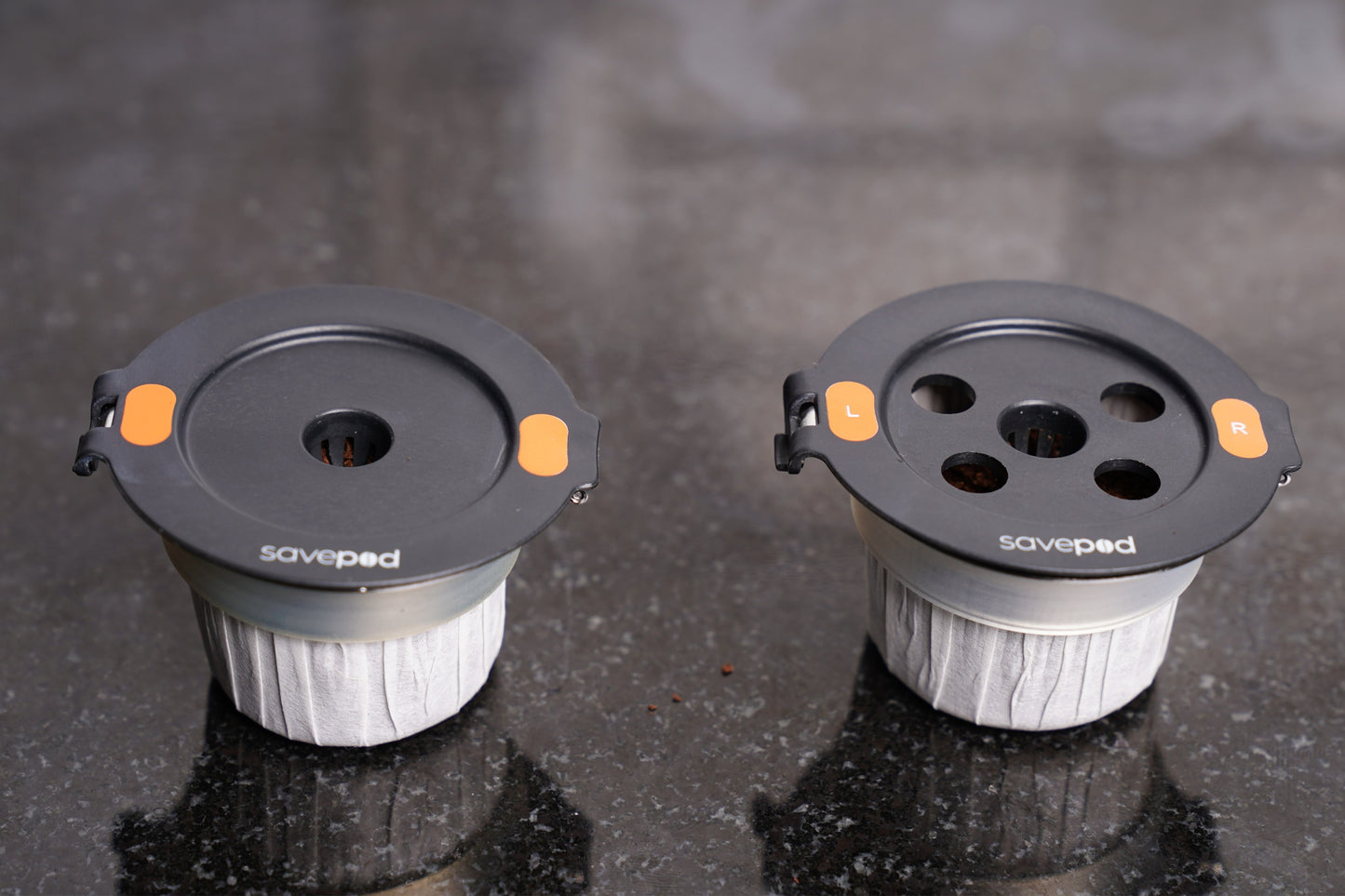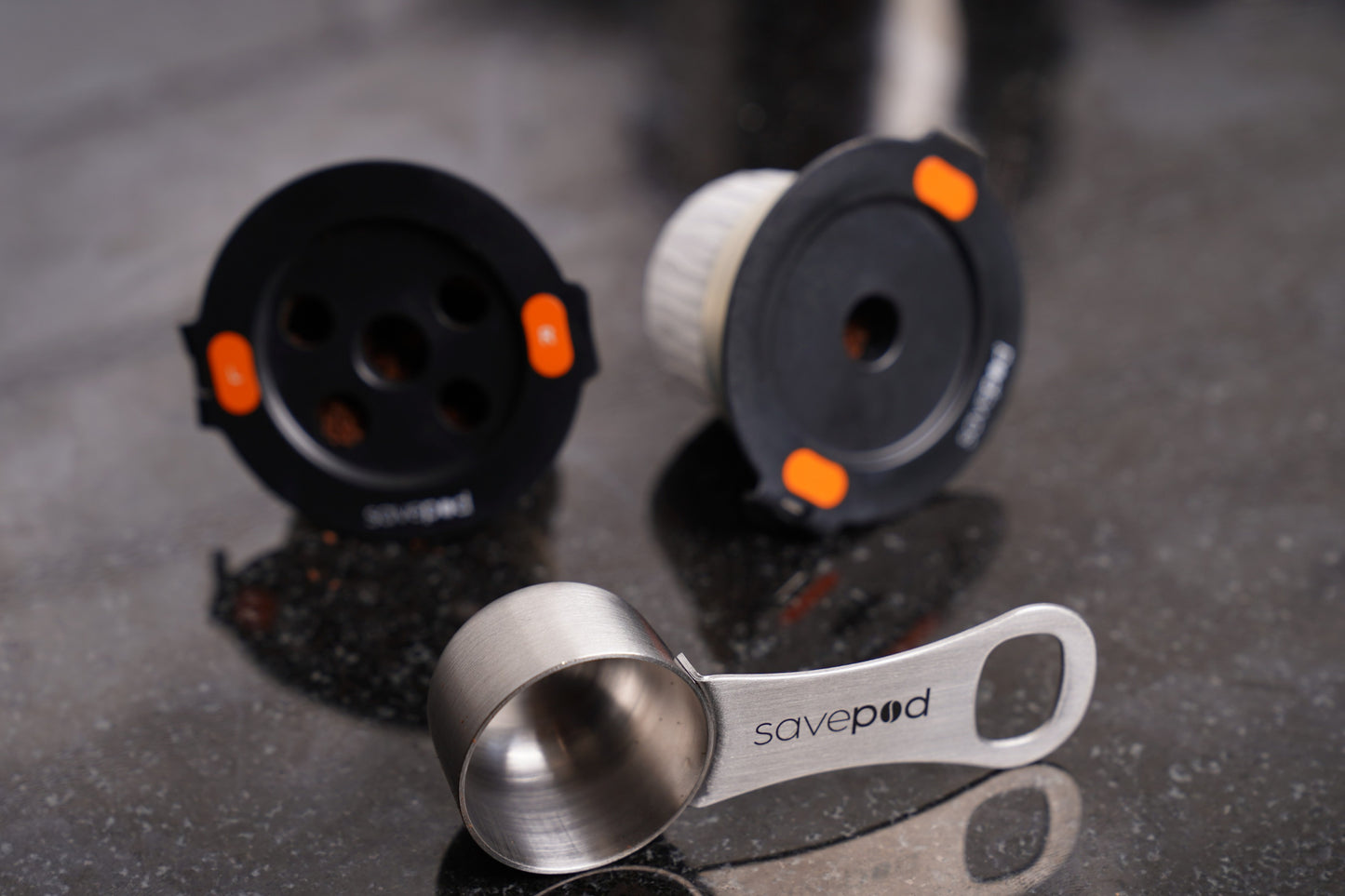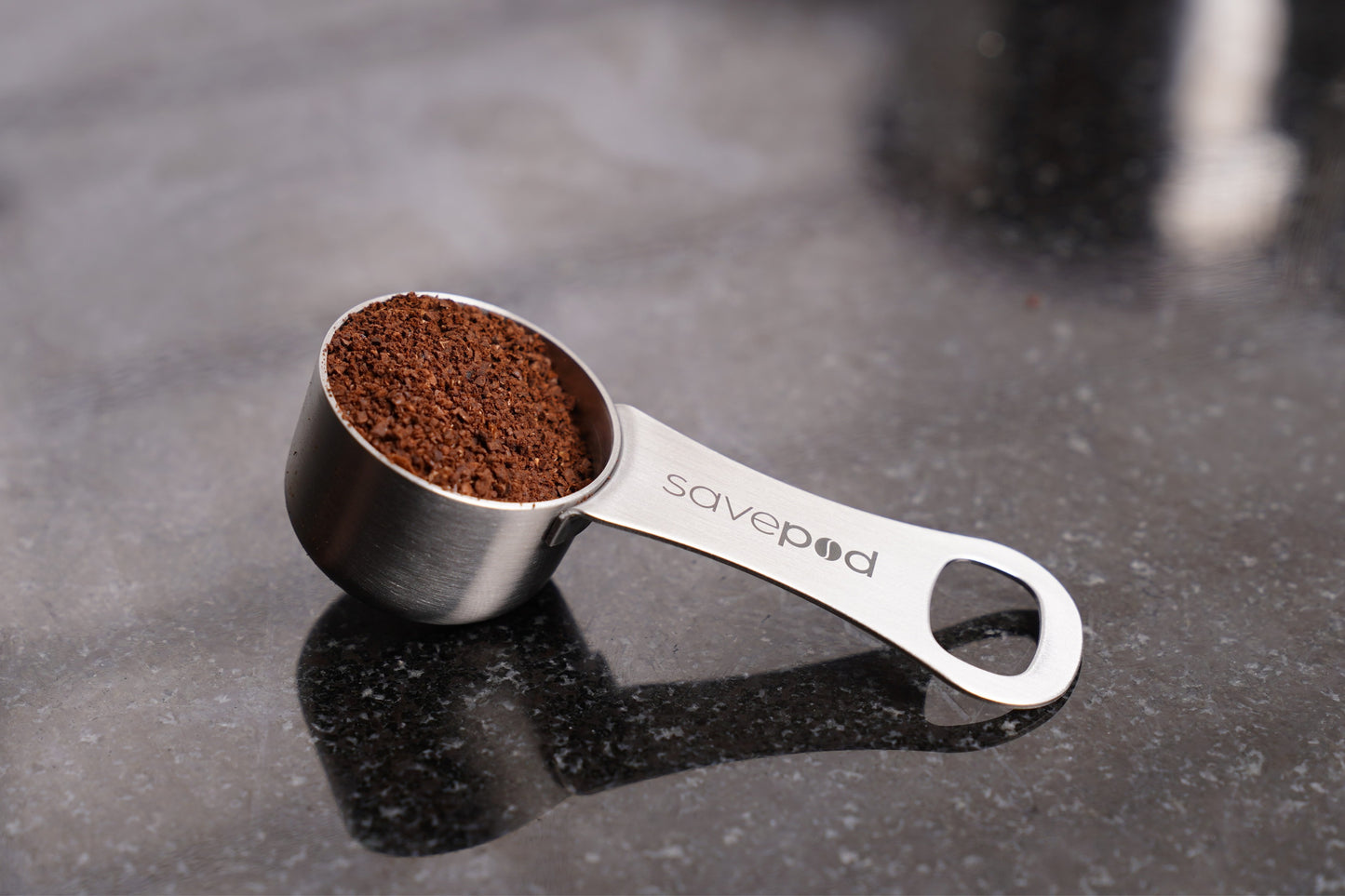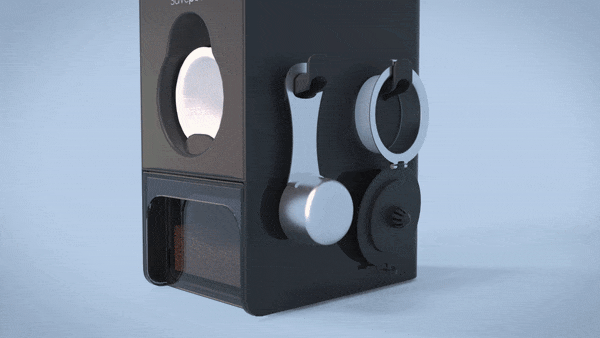 How savepod works:
1. Savepod sits beside your single-serve coffee maker, with everything you need to make a fresh pod
2. Fill pod with ANY coffee then place inside your single-serve brewer
3. After brew, simply open reusable ring, and 100% compostable waste falls out
Compatibility Details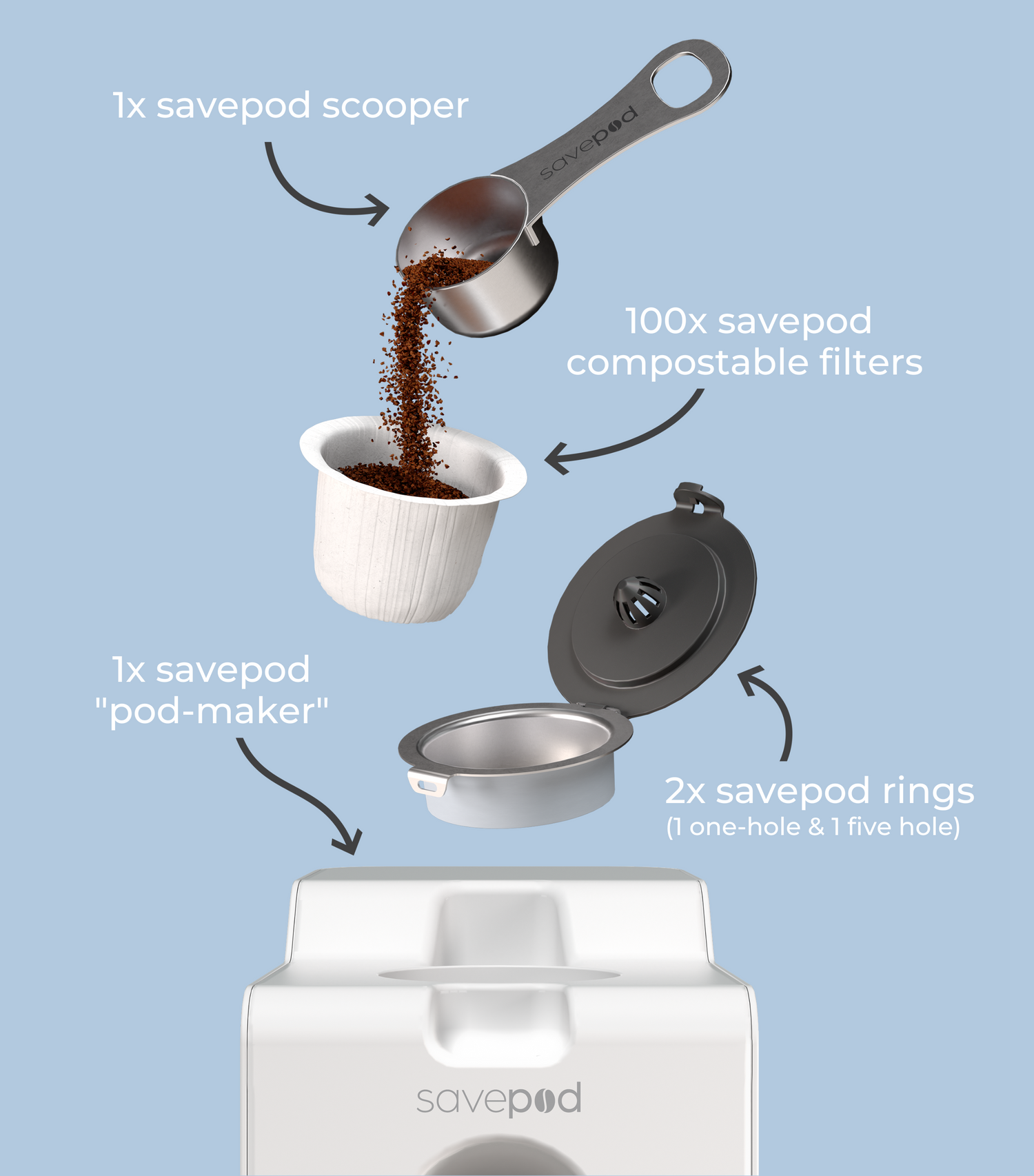 What's included in the bundle?
100
savepod coffee filters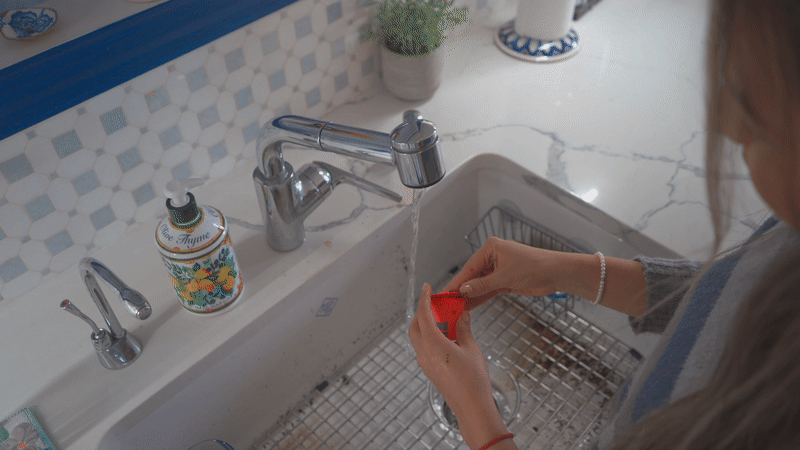 Never clean a 🙌 reusable pod again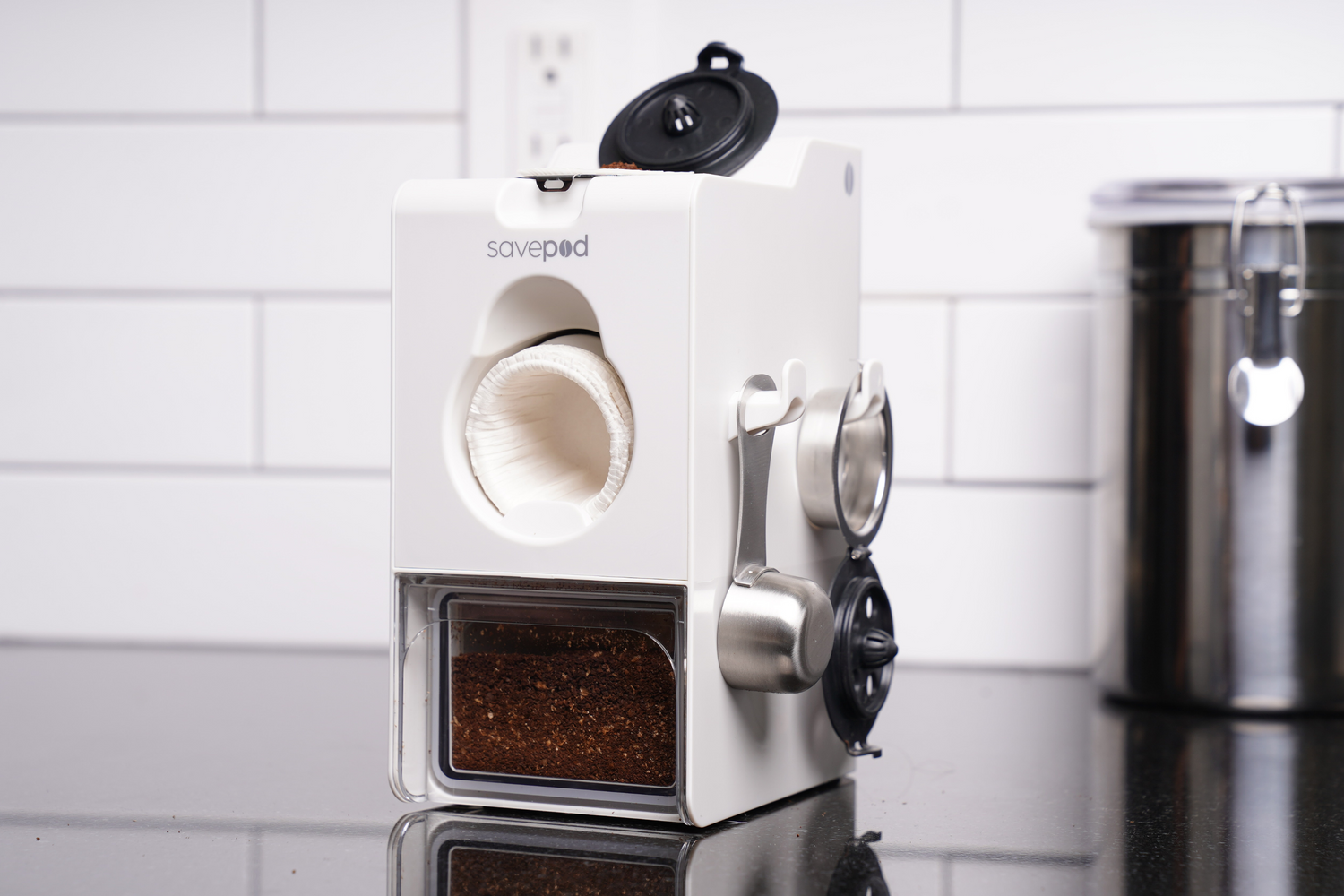 Pre-Order Special
80% sold out: We'll be producing 5000 units for our first batch. Pre-Order now for special pricing + Summer 2023 delivery!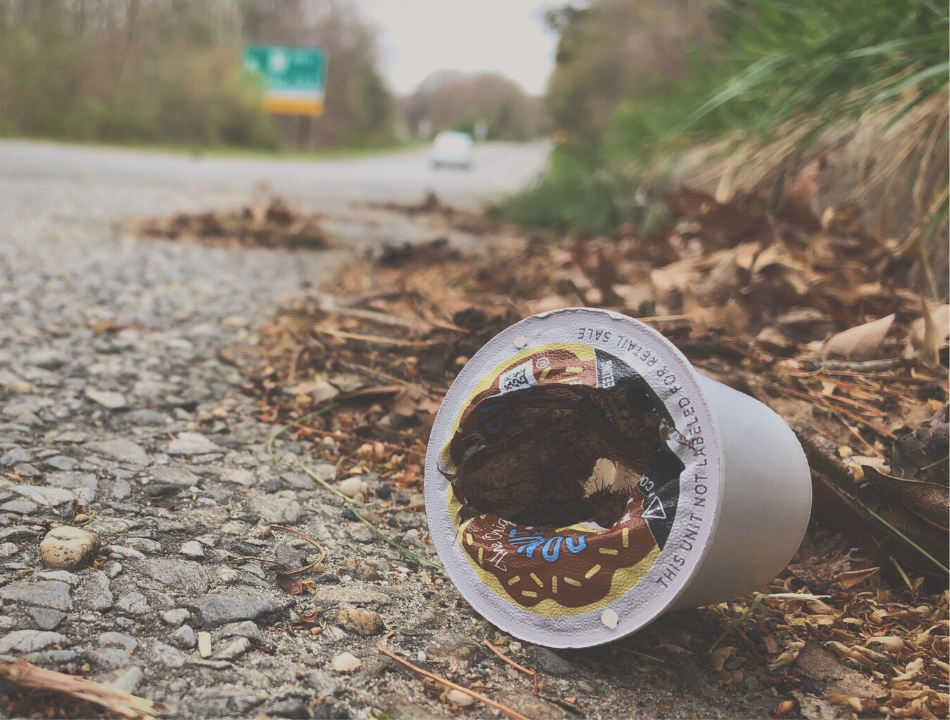 Lets keep our planet clean
6.8
M
projected pods saved year one
Good Subscription Agency